The Long Wait is Over Dangerous Destiny has Arrived
These are strange times, and I'm having to adapt to living in isolation in the same way as everyone else. But at least I have my imaginary friends to keep me company. They talk to me and live in my imagination, and then I write them down and share them with you. Sometimes I think my characters are more real to me than other people, although they don't always do what I want them to. And they astonish me by what they say.

So, for the past year, I've been living with my suffragette characters and, with a great deal of trepidation, I've launched them out into the wide world. I wonder how they'll fare there? Will my readers like them as much as I do? Or will they wave them away with a disparaging gesture? Time will tell.
UK Links:
eBook: Amazon
Paperback: Amazon
US Links:
eBook: Amazon
Paperback: Amazon
Details

Hits: 121
Once upon a time, there were three princesses of pandemonium. There was Princess Chris who lives on the dark side, Princess Wendy who packs a gun, and Princess Melanie, the sweet one, with the magic pen which delights in writing romantic suspense.
Today is Princess Melanie's day. Drumroll please for her new novel, 'It Happened in Gastown'. I can't wait to find out what happened there.
Before I let you read an excerpt from 'It Happened in Gastown' I will introduce you to Princess Melanie.
Details

Hits: 275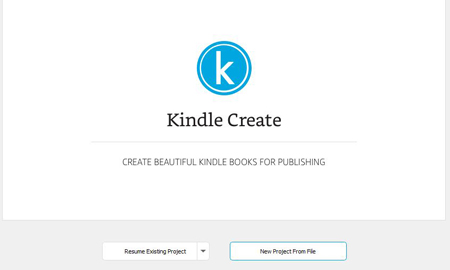 I have been publishing novels to Kindle for seven years and formatting has always been a major concern because if you get it wrong it can completely spoil your book.
When I first started to publish to KDP, it took me on a massive learning curve. But I think I can safely say that, over time, I became a formatting whiz from whom other authors constantly asked advice. That resulted in me publishing my hard-earned knowledge in my self-help book Nuts & Bolts of Self-Publishing.
More recently I have become aware that the KDP software, Kindle Create, may have come of age. I tended to steer clear of it when it was at the beta stage but recently I gained the impression it was better established so I thought I would try it out.
After I downloaded the software from KDP, I imported one of my crime novels into Kindle Create. It was relatively easy and immediately the file loaded it generated a table of contents as the.NCX file. That's the TOC accessed through the 'Go To' command in a Kindle eReader, not the one at the beginning of the book, and is something that is often the bane of every author's life when uploading a Kindle book. So, full marks to Kindle Create for that.
Details

Hits: 393
Would you like a free
short story?
Sign up for my mailing list and
meet the child that became the man.
Bill Murphy before he became a policeman